Denver Startup Week BEGINS....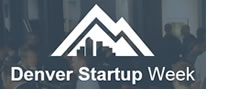 1764_ 9/21/15 - Today, we kick off the fourth annual celebration of Denver's entrepreneurial community. Don't miss out on the opportunity to attend over 200 unique sessions and join the thousands of attendees already registered for an amazing week. We look forward to seeing you! Innovation is everywhere. Denver Startup Week is where every member of that team can come to learn, grow, and be ready to take on the next challenge. It's a Full Week of dozens of programs… Events will be taking place throughout each day, starting Monday morning and continuing through Friday evening. Each slot is scheduled for 90 minutes, with 30 minute breaks between sessions for venue changeover and attendee transit.
RELATED LINKS: Facebook: Denver Startup Week || Twitter || Full Week Schedule || STAY Connected: Use the hashtag #DENStartupWeek across all social platforms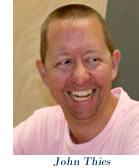 Simplifying email testing and analytics


1770_ 9/28/15 - Larry welcomes John Thies, co-founder of Email on Acid a Colorado company that does business around the world and focuses on developing tools that simplify email testing and analytics. "When we started this company, email development was anything but easy. The Internet was full of resources for web developers, but we could hardly find anything to help email developers. So we set out to create a service that would make it easy to find and fix email problems, and give developers and marketers a place to talk about email. We love email (obviously), and are dedicated to making email testing and marketing as simple as possible. Email design and development can be difficult, but we've developed an entire body of content to help you hone your skills and improve your efforts."
RELATED LINKS: Email on Acid home || Metzger Albee Public Relations || Entrepreneurs || KEYWORDS: John Thies, Email on Acid, Gmail, MailChimp, Constant Contact, Outlook, iPhone, Android, Email Development
LISTEN TO: John Thies, Co Founder, Email on Acid

Powered by Podbean.com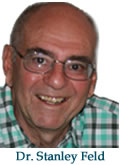 Doc Stanley's prescription


1766_ 9/21/15 - Stanley Feld M.D., FACP,MACE has some very fascinating insights on the challenging U.S. healthcare system. Larry asked Stan about that issue. Dr. Feld had a lot to tell us. The insurance industry announced that insurance premiums in both the federal and state health insurance exchanges are going up 50% in 2016. The group private markets will increase by the same percentages. Insurance rates for 2015 were unaffordable for small businesses, and large corporations. One church that buys insurance in the private healthcare insurance market had its rates increased 37%. Instead of dropping insurance for their employees and paying the penalty, the church agreed to the pay the increased premiums. The church compensated for this increase in expenses by increasing church membership dues. Some members had to quit the church. Eighty-five percent of members in Obamacare are receiving a government subsidy. A high percentage of that 85% are receiving higher subsidies than they are entitled to receive because of government lack of verification. Eventually, when healthcare.gov website connects with the IRS, the government will find out that people received higher subsidies than they are entitled to. The recipients will get a bill they cannot afford. Obamacare's reinsurance subsidies for the health insurance industries are expiring in 2016. The insurance industry is raising insurance premiums to cover the revenue lost by not receiving the Obamacare insurance company subsidies in 2016. Listen for more details…
RELATED LINKS: Dr. Stanley Feld Blog || 2005 History || Foundry Group || Entrepreneurs || The New York Times... || KEYWORDS: Stanley Feld M.D., FACP,MACE, Healthcare System, Health Insurance Exchanges, Obamacare, IRS, Insurance Industry, The New York Times
LISTEN TO: Stanley Feld, M.D., FACP, MACE

Powered by Podbean.com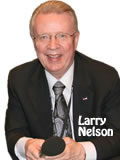 Your Ultimate Win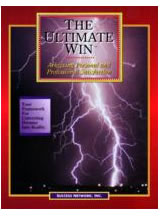 The Ultimate Win™ - Achieving Personal & Professional Satisfaction An in-depth strategic planning and goal setting system for achievers. Here's a win/win! You can enjoy the full benefits of this online program, including the entire audio and downloadable resource guide... totally free. All we ask in return is some honest feedback. Tens of thousands people around the world have heard the program either in a live seminar or on cassette tapes. We are launching this as a "for sale" program on the Web very soon. Any thoughts and ideas would be appreciated. If you have a friend or colleague that you think would enjoy and participate in our "beta" test, please feel free to pass along this link and invitation. There is no cost to them. All your information and input will be confidential.
Congratulations!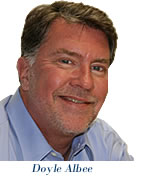 Outstanding track record - Gaining coverage for clients


1767_ 9/28/15 - Doyle Albee, President of Metzger Albee Public Relations was interviewed by Larry with a focus on how businesses can get good press and quality inbound links by contributing content. Doyle explained the benefits of and how to write contributed articles and blog posts. This is an area overlooked by many businesses. Another area that is great to tap into is tapping into the interesting angles on ongoing story cycles in the news. Also tap into your area of interest and expertise. Provide expert commentary for breaking news…There's more, listen now…
RELATED LINKS: Metzger Albee Public Relations || PR is Dead || 2014 PodCast Directory || KEYWORDS: Doyle Albee, Metzger Albee Public Relations, Press Releases, Good Press, Quality Inbound Links, Ongoing Story Cycles, Breaking News, Articles, Blog Posts
LISTEN TO: Doyle Albee, President, Metzger Albee PR

Powered by Podbean.com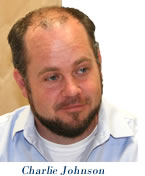 The Advantages of Coworking


1769_ 9/28/15 - Larry interviewed Charlie Johnson, CEO and co-founder of Thrive Workplace. Thrive understands that coworking should reflect the needs of entrepreneurs and small business owners and knows that long-term commitments and contracts are a little intimidating. That's why they operate on a month-to-month lease. They encourage flexibility in office space, and have designed our offices to be versatile and adjustable. Their tenants can redesign their space, incorporate custom furniture builds, and remove or add walls when necessary. Flexibility, Location, Community…
RELATED LINKS: Thrive Workplace || Cherry Creek Location || Ballpark Location || KEYWORDS: Thrive Workplace, Charlie Johnson, Coworking, Entrepreneurs, Small Business Owners, Secure Mailing Address, Social Media Channels
LISTEN TO: Charlie Johnson, Co Founder, Thrive Workplace

Powered by Podbean.com
Techstars Boulder, DEMO NIGHT! 1763_ 9/21/15 -

ACG Denver with Bob Ogdon, Founder, Swiftpage 1765_ 9/21/15 -




Archive / LIBRARY_
Associations
Beyond the Trends
Cyber Security
Entrepreneurs
Ethics
Homeland Security
In the News
Leader Profiles
Mastering Change
Renewable Energy
Resources
Software
Success Stories
Training Trends
Venture Capital
Video Blogs

w3w3®

Archives


Google, Ask, Bing and Yahoo rank Colorado's w3w3.com in the top 10 for the "Business Internet Talk Radio" show
They have millions of listings in our category. We are ranked in the top ten. The same is true for the category "Entrepreneurs Internet Talk Radio" show