w3w3® Media Network - Internet Talk Radio
When Headlines Aren't Enough


Community Partnership
Your Host - Samuel Pottinger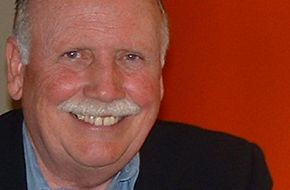 Community Partnership is a
new channel on the
Internet Radio Talk w3w3® Media Network.
Samuel, or Sam
as he prefers,
has a rich history
in community

development and involvement. He feels strongly about using the power of the Internet for the enhancement of our community.
Pour a cup of tea, sit back with Sam and ponder some of the great thoughts, questions and, ideas. Maybe you will discover "The Greatest Gift"

Visit Sam on the
Community Partnership
Web Site
On Demand 24/7 Talk Radio
Listen on a 28K Modem and print articles
w3w3® offers comprehensive and accessible
electronic coverage of technology & events in Colorado.
Business - Government - Community

More Sponsor Info

AmberAlertNet
Download Your Copy
of this extraordinary
gift developed by Webroot
Remember you could
Save a Child's Life!