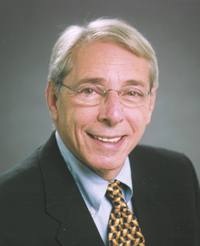 Profile of an Industry Leader
MediaPlayer or Real 1
John Sifonis a Managing Director in the Internet Business Solutions Group of Cisco Systems, has over thirty-seven years of industry and management consulting experience. Prior to joining Cisco Systems, Inc., Mr. Sifonis, was the Chief Executive Officer of SAI International, LLC, a management consulting firm specializing in formulating business and information technology strategies. As a consultant, he has conducted assignments on the role of

information technology (IT) in business strategy formulation in Europe, South America, Japan, and Africa. Mr. Sifonis is also widely recognized for his books relating to business strategy formulation, aligning business and IT strategies, and the Internet's impact on future business environments.
Mr. Sifonis is currently responsible for Cisco's Global Energy Practice. Under his leadership Cisco's global energy practice has delivered outstanding financial performance exceeding annual goals by as much as 300 percent. Mr. Sifonis' team has an outstanding track record of creating and maintaining executive relationships at the CXO level of Global 500 companies. Over the past three years, Mr. Sifonis and his team have conducted over 100 Executive Briefing Sessions for domestic as well as global energy companies; presented to 300 external audiences (domestically as well as internationally), on various topics ranging from "Real Option Value of Information Technology " to "Trends in Energy Marketing & Trading;" and most recently, "Scenarios on the Next Generation of Gasoline Retailing." In addition, he and his team have developed presentations on the impact of the Internet on global business strategy formulation in the energy sector.
Mr. Sifonis is also responsible for successfully conducting Executive Level Strategy Workshops for literally all of the top tier Global 500 energy companies. His strategic planning experience includes Coral Energy, Duke Energy, Reliant Energy, Halliburton, Chevron, Texaco, ExxonMobil, British Petroleum, Phillips Petroleum, and Royal Dutch/Shell in addition to other major client assignments in non-energy sectors. His team's unique field oriented partnering approach with clients has lead to their being the "trusted advisor" to the many of these companies. Under his leadership, his team has achieved recognition in the energy sector as thought leaders, practitioner's, trusted advisors, and are sought after globally to provide strategic insight, advice and counsel on the direction of the sector.


the John Sifonis Channel

"Is There Life After Net Ready"
Part 1 LISTEN MS MediaPlayer
Part 2 LISTEN MS Media Player

7/15/02 Company Culture

6/14/02 "Human Contact
vs. Self-Service Models"

5 Part Series: Chronicles of a
"Net Ready" Consultant LISTEN..

"Project Management" MS MediaPlayer

"Business Transformation" MediaPlayer

"Remote Teams" MS MediaPlayer

"Managing the Client" MS MediaPlayer

"How is eStrategy Different from
Business Strategy?" MS MediaPlayer
Frequently Asked Questions
by CEOs and CIOs LISTEN
Part 1 of 3 : MS MediaPlayer or Real 1
Part 2 of 3 : MS MediaPlayer or Real 1
Part 3 of 3 : MS Media Player
CONTACT Information:
www.netreadiness.com
jsifonis@cisco.com