Governor's Commission on Science and Technology
Aspen - Winter Retreat - March 17 - 18, 2002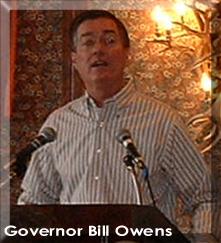 Larry and Pat Nelson of w3w3® Talk Radio were in attendance. We began with an introduction from Marc Holtzman that set the stage for the exciting guests that would follow. Listen Now
The state of Colorado brings out the best of minds. Aspen became a haven for the founder of Sun Microsystems, CEO of Sprint, a US astronaut, New Zealand party leader, CU Chancellor, leaders of the Governor's Technology Initiatives and an exclusive parade of dozens more from both the public and private sectors.We (w3w3®) talked with Marc Holtzman Listen Now
Count among your neighbors astronauts, scientists, researchers, educators and our Governor's administrtion working tirelessly for a healthy economy - filled with job opportunities that make our lives brighter, fuller and so very exciting.
Are we in a recession? What is being doen to correct the situation? How important is K-12 education standards to your future? ... your child's future? We're having a difficult time keeping up with the developments. It is clear to us, however, that every Coloradoan has a part in the future. Prepare now. Spruce up that resume - help your children learn - understand the value of early education for every one. It's not too hard when you begin placing the pieces together and look at the whole picture, that's where you fit in.
There were two roundtable panel discussions with group participation on the first day. The first was about Colorado's Biotechnology Industry. The noteworthy panel addressed Colorado's future as a Biotech and Life Sciences Hub…With the transformation of Fitzsimmons and other accomplishments, what steps must Colorado take to become a premiere fully integrated biotech center?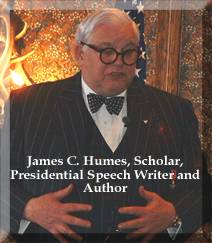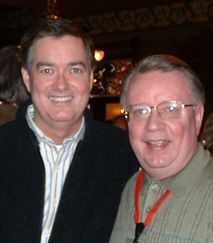 The second star-studded panel addressed Colorado's Aerospace Industry. They discussed Colorado's role in the commercialization of space…With Florida, California and Colorado all vying for a dominant role in the development of the commercial space industry, what must Colorado do in the areas of economic development and legislative policy to succeed? What should our specific goals and objectives be?



Colorado's Aerospace RoundTable; Moderator: Tim Fritz, CO State Rep; Panelists: Gen.(Ret) John Lorber, VP-Space & Communications, Boeing; Robert Scott, President, CO Springs Economic Dev. Corp.; Richard Ambrose, VP - Ground Support Sys, Lockheed Martin; Admiral Richard Truly, Director Nat'l Renewable Energy Lab and former Director of NASA; Robert Walker, Chairman, Comm. Future of US Aerospace Industry
Other guest presenters included (the audience was also filled with industry leaders):
Marc Holtzman, Secretary of Technology
Lewis O. Wilks, Co-Chairman
Sean Gallagher, Esq, Partner, Hogan & Hartson
Governor Bill Owens
Prof. James C. Humes, Scholar, Presidential Speech Writer & Author
Dr. Arlen Meyers, University of Colorado Health Sciences Center
Dr. James Shore, Chancellor, University of Colorado Health Sciences Center
Dr. James Mault, Founder and CEO, Heath-e-Tech
Dr. Ralph Chrisoffersen, CEO, Ribozyme Pharmaceuticals
Dr. Larry Gold, Chairman and CEO, SomaLogic
William T. Coleman, III, Founder and CEO, BEA Systems
Honorable Tim Fritz, Colorado State Representative
General John Lorber, (Ret), VP- Space and Communications, Boeing
Robert K. Scott, President, Greater Colorado Springs Development Corp.
Richard F. Ambrose, VP- Ground Support Systems, Lockheed Martin
Admiral Richard Truly, Director, National Renewable Energy Laboratory
William T. Esery, Chairman and CEO, Sprint Corp
Governor Bill Owens – Open Discussion
William N. Joy, Founder, Sun Microsystems
Honorable Bill English, National Party Leader, Member of Parliament, New Zealand
Dean Stevenson, Executive Director, Commission on Science and Technology
John D. Morgridge, Cochairman, Colorado Technology Alliance
John Hansen, President and CEO, Colorado Institute of Technology
David Greenberg, CEO, High Tech High Denver School for Science & Tech
Guy Mellor, Program Manager, Multi-Use Network
Kevin Fitzgerald, Senior Executive VP, Oracle Corp.
Marc Holtzman, Closing Comments
Listen to Marc Holtzman as he recaps this power-packed agenda.