Larry & Pat Nelson of the w3w3® Media Network teamed up with Robert Schwab, business editor for Colorado BIZ magazine to get the latest update on NREL. Admiral Richard Truly, Director of the Department of Energy's National Renewable Energy Laboratory surprised everyone with his look at the present and view of the future. LISTEN
Admiral Richard Truly Profile of a Leader 5/29/02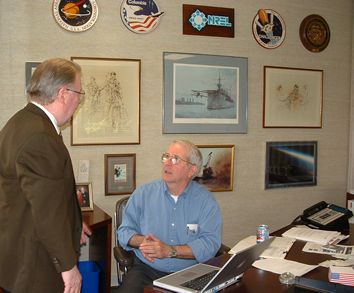 Excelling as a leader is an ongoing methodical process, not an
event. As the famous Green Bay Packer football coach, Vince
Lombardi said, "Winners are made, not born." Today, w3w3® is
interviewing a leader and a winner who has accomplished the
extraordinary.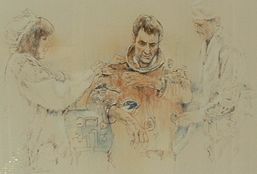 In 1959 Richard Truly started Naval flight training. A decade later, he became an astronaut and flew in Challenger, Columbia and Enterprise missions. For the next three decades he served many roles for the U.S. government service and then became NASA's administrator. In 1992 he was the Vice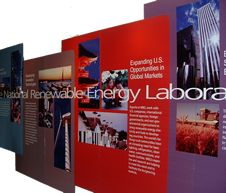 President of the Georgia Institute of Technology and Director of the Georgia Tech Research Institute.
Today, Admiral Richard Truly is the director of the National Renewable Energy Laboratory. NREL, is the premiere laboratory for renewable energy research, development and deployment and is the leading lab for energy efficiency. NREL is also helping bring renewable energy and energy efficiency to the marekt place.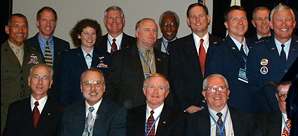 March 2002
Colorado Springs
Space Symposium
Honors the 31 US Military Astronauts
Admiral Richard
Truly (2nd from right)
Interview:
Profile of an Industry Leader


Contact Info
NREL
1617 Cole Boulevard
Golden, CO 80401-3393
www.NREL.gov
NREL Celebrates 25th
an Exciting Story



Karen Stiveson, Sr Exec
Assistant to the Director