Lu Cordova - Profile of an Industry Leader 5/24/02: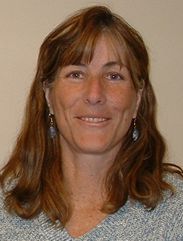 Meet Lu Cordova, and I'll warn you right off the bat, she's very disarming ...Lu is President of the internationally recognized, award winning CTEK (formerly the Boulder Technology Incubator) and Chairman of the new association of individual investors, CTEK Angels.
CTEK has the largest community-based volunteer network of business mentors and advisors in the world and is considered one of the most distinguished business catalysts in the country. Sister organization CTEK Angels is now the largest organized group of individual investors in the state of Colorado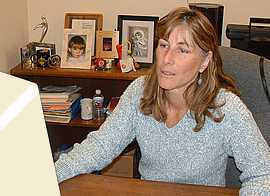 As a 4-time CEO/President, Lu has over 25 years experience in strategic planning and operations management. Prior to CTEK, Cordova was Chief Executive Officer of Corlund Industries, which specialized in operations management, strategic planning, business development and marketing. Prior to Corlund she was CEO and Chairman of Acteva, an ecommerce service for events and activities. Prior to that she was part of the original team at @Home Network which became Excite@Home. Since coming to Colorado last year, Lu has been listed in Denver's Who's Who in Technology, appointed to the Federal Reserve Board's 10th District Advisory Council, and just won an award for Leadership & Mentoring from WITI (Women in Technology International).
Ms. Cordova has been appointed by the U.S. Secretary of Labor to a third term on the Business Research Advisory Council which consults with the U.S. Bureau of Labor Statistics on BLS data. In addition, she served on the Board of Directors for the National Association of Business Economists (NABE). She chaired their Roundtable Committee and was a member of their Economics Education Committee. She CO-founded and then chaired the NABE Corporate Planning Roundtable and helped to form the Technology Roundtable in which she still participates. Cordova served on the Board of the Silicon Valley Roundtable where she was awarded "Silicon Valley Guru" status. She also founded GenXangels in California and CTEK Angels in Colorado.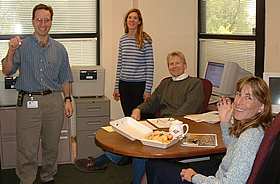 Visiting the CTEK offices, we found Lu and her team working with clients over lunch and we all seemed to catch the bug, advising, sharing information and contacts - it was quite contagious and fun actually.

Contact Info
4750 Walnut Street, Ste 106
Boulder, CO 80301
P: 303.546.9595
Email: info@CTEK.biz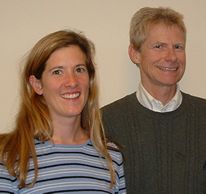 Kristen Meissner and
Vice President, Mike Murphy