Information is critical to all types of businesses. Whether you have a business that has not trad

itionally worried about computers and networks, or if your business is steeped in technology, you know that businesses are enabled and improved by effective use of technology. But how do you select an IT infrastructure and security company?
Many times Web sites and brochures offer services that appear to be the same or similar. How do you choose the right one? The answer is trust. When you are looking to secure your information and your network, you need to trust the partner you select. So why should you trust Applied Trust more than our competitors? There are many reasons, all of which are based in the tenet that we provide the best security, infrastructure, performance and availability services for your networks and systems. Learn more…
208_ Three Focused Recommendations

for Entrepreneurs.. Adapting your business model to what the client really wants can be tricky. One sure way to become a broken company is to not be aware of client needs. More... Applied Trust

172_ The ATE Employee Canon has Redefined the Big Bang .. You don`t need a secret password to find out what is happening at Applied Trust. Their canon was designed entirely by techies but we can all understand it.
169_ East and West Coast Duke it Out While Colorado Has Fun .. Applied Trust Engineering has given `Green Backs` a whole new meaning. Building your own company requires 24/7/365 passion.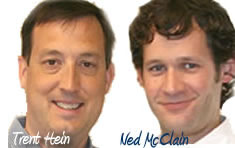 Tremendous IT shift over the past ten years


900_ 92/7/10- Here are some important ideas for leaders, entrepreneurs and techies. We're back to talk about Fourth Edition UNIX and LINUX System Administration Handbook. Larry sat down and had a face-to-face discussion with Trent Hein co-author along with Ned McClain CTO, Applied Trust Engineering and one of the contributing authors of this book. This is the 20th anniversary edition. "Wow 20 years of effectively working on the same project and I have to say the changes we've seen since this book came out in 1989 is amazing," said Trent. They've unified actually two trains of this book together. The Linux System Administration Handbook and the Unix System Administration Handbook are now one in this edition. Trent pointed out that more than 70% of the text has changed from the previous edition, which was the Third Edition released in 2000. Ned said, "That has been a tremendous shift over the past ten years. In 2000 there were many organizations, corporations and enterprises that thought that open source was risky or not necessarily a good fit, that they had to have a commercial solution. Over the past ten years any questions about if LINUX or open source quality and acceptable for the enterprise, those questions have gone. Now the leading web enterprises out there, you name it, Twitter, FaceBook, they all depend on LINUX and open source technologies. Even Fortune 500 companies, there is no question that open source is appropriate for business." Trent pointed out, "There is confusion about the difference between UNIX and LINUX. UNIX came up originally from Bell Labs and then was developed quite extensively at the University of California at Berkeley. At that point they tried to make it open source, free and available to everyone. At the time what was left at Bell Labs, AT&T the parent company, tried to hug UNIX to death. They filed lawsuits to prevent it from being open source - and right at the time that LINUX was up and coming." "we have five authors on this book. Evi Nemeth has been the lead author on this book since 1989. She is sailing in Tonga, and our heart goes out to Evi, her home in Sunshine Canyon burned to the ground in the Four Mile fire here in Boulder. Then myself, Ben Whaley, Ben is our Director of Enterprise Architecture.; our CTO, Ned McClain and then we also have Terry Morreale, our Director of Client Services."
There's much more....
Related Links: UNIX and Linux System Administration Handbook || FREE Tech Fest RSVP || 2010 Honoree Announcement || Dear Ned Channel || Women in IT || Applied Trust || Book Release Party || Keywords: Trent Hein, Ned McClain, UNIX, Linux, System, Handbook, Evi Nemeth, Ben Whaley, Terry Morreale, Open Source, Twitter, FaceBook, 9/27/10 bytes: 6095624
Listen to: Trent Hein and Ned McClain, Applied Trust Engineering

780_ Questions and answers about ARRA and HIPPA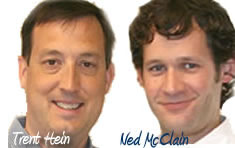 The 'Dear Ned' series has gotten a number of questions recently about the 'American Reinvestment and Recovery Act' or ARRA, and how it impacts IT.
Applied Trust cofounders Trent Hein and Ned McClain continue with the Dear Ned Series providing invaluable answers to your most pressing IT questions. Trent started out with, "What can Ned tell us about ARRA and how it will affect your IT department and especially healthcare? Ned was quick to reply, "Good timing on this question because on September 23rd, 2009, these new ARRA regulations came into effect. As Trent mentioned this definitely affects healthcare, and certainly if you are a hospital or healthcare provider of any kind, or insurance company of almost any kind, you are obviously covered by these healthcare requirements. But what's particularly interesting is that most companies handle some health information. A recent survey showed that 57% of companies believed they were HIPPA covered, that they had to follow these federal regulations for healthcare, so this is particularly important to most of us. If you are administering a benefits plan where we get to see health information of any kind, if we're transmitting health information electronically, in any fashion, you likely are covered by these regulations. They have become significantly more stringent with the ARRA Act. Before they covered security and privacy but now there is a lot more to think about. There are three new things to think about in addition to the HIPPA requirements of a year ago. 1.) Particularly, there are new requirements for having a business associate agreement or some kind of contract with each company that you share health information with. So if you're a service provider dealing with mail lists, for example, you may have clients asking you to sign a business agreement contract for HIPPA, and you need to be prepared to do that." Listen for more and ask your questions.
Related Links: Ask Your Own Questions || Dear Ned Channel || Women in IT Channel || Applied Trust Engineering || ATE is Hiring || Find It || Keywords: Ned McClain, Trent Hein, Dear Ned, Applied Trust Engineering, IT Department, American Reinvestment and Recovery Act, ARRA, HIPPA > Channel: Dear Ned 6507194 bytes 1/25/10 LISTEN to Trent Hein & Ned McClain, Applied Trust Engineering

Applied Trust Engineering says, JOIN OUR TEAM
Like to work hard... and PLAY hard? We're looking for individuals to fill these roles:
Infrastructure Engineer
Network Engineer
System Administrator
BENEFITS: Competitive salary Over 4 weeks of annual paid time off to start, plus additional paid holidays 401(k) program with employer matching Health (PPO), Dental, and Life/AD&D/LTD insurance with 100% of employee premiums paid for by Applied Trust Health Reimbursment Arrangement (HRA) program Annual ski pass and gym membership benefit Free downtown parking and RTD Eco Pass
Learn more at www.appliedtrust.com/jobs - 303.245.4545 - 9/14/09

700_ Tape Backup: Out of date, just in time or it depends - Dear Ned




We're joining Trent Hein and Ned McClain in the "Dear Ned" segment, where you can ask questions for Ned to answer about the IT space. Today's question is, "I've heard that tape backups are outdated technology. Is my company behind the times because we still use tape backups?" Ned says that's a great question because it applies to every organization regardless of size. If you look back ten years ago the key way to do backups was tapes, and now there certainly are more options. Does that mean your company is behind the times? Absolutely not. Tape backups are still one of the very best choices for backing your data up. Three of the most important considerations for backups are: 1.) Being able to take backups off site. Are you backing up to something you can put in a different physical building? If there is a fire or a flood you can still get access to your data. 2.) The next piece is offline backups. Are you backing your data up in a way that is not online, connected to the Internet or a network at that time? A lot of people like to copy their data to another server sitting in another building. But that has a ton of risks, a virus or data corruption could easily be spread to that other system. So by having data offline, the very worst scenario of an Internet virus or worm or malicious attacker trying to delete all of your data - that can't happen because your data will be off line. The third and most important is having granular backups, backups from different points in time, so not just the most recent copy of your resume or your database, but a copy from a week ago and a month ago. So can you accomplish this without tape backups? Yes. But are tapes the most cost effective, most reasonable way to accomplish those three requirements? Yes they are. They're usually about 25 cents on the dollar compared to the next best solution out there. More vital information...
Related Links: Ask Your Own Questions || Dear Ned Channel || FREE Tech Fest RSVP || Women in IT || Applied Trust || Keywords: Dear Ned, Trent Hein, Ned McClain, Backups, Tape, Security, Applied Trust, ATE >> Channel: ATE 6059470 bytes - 7/27/09 LISTEN


676_ Dear Ned, I saw your blog recommending setting data center thermostats to 75°


We couldn't help but ask, "Do you really do that? And if so, how's that working out?" Ned and Trent got into a very eye-opening discussion. Ned McClain and Trent Hein, co-founders of Applied Trust Engineering have launched a new series called, "Dear Ned...I'm in over my head". Ned went onto say, "We really care about the environment - we're concerned about conservation and using the least amount of energy needed to do business in our normal ways, but overall in this economic environment we should all be concerned about saving money. Turning up the thermostat in your data center can save a lot of cost on cooling and air conditioning. This heating, ventilation, air-conditioning cost is a tremendous part of data centers. Sometimes 50% of all the energies you spend on your data centers isn't running the computers but is keeping those computers cool. We visit a lot of data centers that were built in the 70's,80's or 90's and computers built in the 70's really needed to be kept cold. But computers built in the late 90's or 2000's have a lot more tolerance for heat. So when you walk into a data center that's really cold and you see only modern hardware, there's a gap there. Those folks are probably operating with 1980's practices for keeping their data centers at 70°F or lower when in fact they could probably turn it up 5 or 10 or more degrees and save 100s or thousands of dollars each year. Then they talk about Google...
Related Links: Barking Seal Blog || Applied Trust || Women in IT || Dear Ned || Keywords: Data Center, Ned McClain, Trent Hein, Applied Trust Engineering, ATE, Barking Seal, Dear Ned > Channels: Dear Ned Bytes: 13526834 LISTEN 6/15/09 LISTEN

489_ Green IT Infrastructure Costs Less: Bigger is not Better



Green IT infrastructure costs less and improves the health of our planet. Trent Hein co-founder of Applied Trust and CEO and Ned McClain, co-founder and CTO talk about the proactive steps Applied Trust has taken to implement a Green IT infrastructure and take that even a step further and call it EcoInfrastructure. Everyone knows that with today's high cost of data center real estate, the increasing cost of energy, and your company's desire to be more eco-friendly, infrastructure is on everyone's mind. Trent and Ned discussed specific tactics and strategies for taking steps to building a Green IT infrastructure. Here are five key points: 1) Bigger is not better 2) Consolidate 3) Server virtualization 4) Organizational philosophy 5) Reduce the waste stream.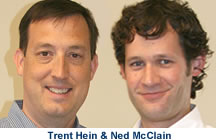 Applied Trust engineers will work closely with your staff to ensure that a thorough assessment is conducted. All assessment recommendations will be presented in an actionable manner, such that network and system administrators can use the document as a guide for mitigation. Here are some results you can expect: • Reduced capital costs • Stronger bottom line through significantly reduced operating costs (including reduced energy consumption and reduced system administration labor) • Support for the environment • Improved employee morale and workplace environment • Improved corporate image as a "green business," which can provide a marketing or recruiting edge. Listen Now...
Related Links: Applied Trust (ATE) || Women in IT || Conscious Economy Channel || Safe Surfing || BYTES: 21668156 - 5/12/08 > Keywords: Trent Hein, Ned McClain, Applied Trust, ATE, EcoInfrastructure,
Green IT

763_ Even if you're not 'the' IT department, backups are important




Applied Trust cofounders Trent Hein and Ned McClain continue with the Dear Ned Series dishing out valuable answers to your most pressing IT questions. Trent started out with, "This time we're looking at 'end of year activities' - what should IT be doing at the end of the year or maybe the start of the year, just to make sure they're on top of stuff?" Ned replied, "It's a great and obviously timely question. With our IT hats on there are several important things to think about, and even if we're not an IT department, many of us are responsible for a blog or a website out there. One really important thing, and easy to do, is to update the copyright dates on the bottom of your website or blog. We all try really hard to keep our websites/blog looking fresh and up to date, and we look like idiots if we have last year's date on there. 2. Get your corporate holidays lined up, certainly they won't fall on the same dates, you may have to set your phone switch, setting door lock and unlocking schedules. 3. The last thing to ponder is backups and archiving. It's really important to have at least one point where you make archival backups of your most important data. Hopefully we're doing nightly backups of our important data. But it is certainly a good opportunity at the end of the year to make DVDs or Tapes or whatever hardcopy or offline copy of our data so that we know we have that really important 2009 data saved forever. Got more questions? Check out the Barking Seal Blog, Ned's looking for more questions to answer...
Related Links: Barking Seal Blog || Dear Ned Channel || Women in IT Channel || Applied Trust Engineering || ATE is Hiring || Keywords: Ned McClain, Trent Hein, Dear Ned, Applied Trust Engineering, IT Department, Website, Blog, Backups, DvDs, Tapes, Important Data > Channel: Dear Ned 3690179 bytes - 1/4/10 LISTEN to Trent Hein & Ned McClain, Applied Trust Engineering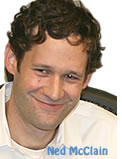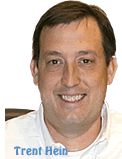 714_ Cloud Computing: Challenges, Choices and How to Make Better Decisions


If you have a business question with a technical component and you feel over your head, check out the 'Dear Ned' series and you'll either find the answer or submit a question and you'll get back an answer. Here's an example. Ned McClain and Trent Hein, co-founders of Applied Trust Engineering were discussing with Larry another crazy week in IT. Trent said, "We've certainly gotten a lot of questions about Cloud Computing. I think a lot driven by this two hour Gmail outage that occurred. I think folks are trying to understand what Cloud Computing means to them and what they can move to it - or should move to it, and what they can't. There are a lot of questions around, "If I move my applications into the Cloud, does that mean I no longer need system administrators?" Ned replied, "That's a great question and a difficult question because Cloud Computing is such an overused buzz word. Just like Web 2.0, it seems like everybody's got one. And so it's hard to sift through all of the marketing hype and know what cloud computing means to me. But, maybe there's a good way to categorize it into two main buckets... One is outsourced infra structure, and maybe that's called 'Utility Computing' where you lease a server or access to a network, or storage - low level infra structure services. And the other is outsourced applications, often called Application As a Service. That's more the Gmail/Google apps even Yahoo mail paradigm. And those are really different paradigms. One model is that you're leasing tier-one infrastructure and managing it yourself essentially." Listen for more discussion and answers...
Related Links: Ask Your Own Questions || Dear Ned Channel || Women in IT || Applied Trust || Keywords: Dear Ned, Trent Hein, Ned McClain, Cloud Computing, Utility Computing, Amazon, Google, Security, Applied Trust, ATE >> Channel: ATE 6059470 bytes 9/7/09 LISTEN

696_ The history of the Telluride Tech Festival now comes to Boulder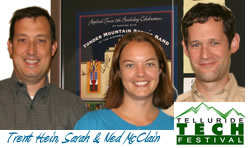 The Telluride Tech Festival is '@ Boulder' this year which is a great opportunity to involve some local folks here, and with some of the changes in the economy it's a little more accessible. Larry talked with Sarah McClain, Trent Hein and Ned McClain about the great news for Front Range technology enthusiasts. Larry asked Sarah to give us an idea of what this event was about. "We're talking about the annual Telluride Tech Festival which was an event we founded in Telluride in 2000. It was founded on the idea that Telluride was sort of an incubator of inventions. In 1891 Nicola Tessla, George Westinghouse and L.L. Nunn invented the first commercial grade alternating current power plant in Telluride. That's why we say the beginning of the technological revolution began there. Our event invites technological innovators from around the world to come and present their ideas to us in a small, intimate environment, and it's very interactive.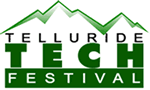 Inside the event and even outside the event we have opportunities to interact with the honorees and sort of foster discussion and ideas." Some of the past honorees are Freeman Dyson, a theoretical physicist; Vinton Cerf, known as the 'Father of the Internet'; Murray Gellman, a Nobel Prize Laureate; and Jill Tarter, she heads up SETI (Search for Extra Terrestrial Intelligence). This year it's in Boulder at the NCAR Mesa Top Lab, a really excellent venue. So, mark your calendars for July 30th, that's a Thursday evening and we're going to gather at 5:30pm. You need to RSVP. We'll see you there...
Related Links: Tech Fest RSVP || Tech Festible History || Applied Trust || Dear Ned || Keywords: Telluride Tech Festival, Boulder, Sarah McClain, Trent Hein, Ned McClain, NCAR, Applied Trust, Dear Ned > Channel: ATE 6225609 bytes 7/20/09 LISTEN



669_ Come See Applied Trust's Engineers and the Barking Seal Off-leash


Trent Hein and Ned McClain, co-founders of Applied Trust Engineering who also co-authored the, " LINUX Administration Handbook" (Second Edition) have launched a new series called, "Dear Ned...I'm in over my head". In this first issue they discuss the Conflicker Worm. They said, "There are new things about this worm that make it interesting and others that make it the same old game. We've had malware like viruses and worms around over the past 20 years now. In fact this past fall we celebrated the anniversary of the Morris Internet worm, one of the first major malware to spread over the Internet. Unlike viruses and worms of the past, this one is controlled by a human or group. It might have appeared that nothing happened April 1st, but if your computer is infected, your computer is controlled. What are the implications of this? Your computer data could be wiped off - erased or your computer can be controlled and used in a malicious manner. What can you do? Best practices for keeping your machine healthy, 1. Virus protection, but that's not enough. 2. Do your monthly updates and patches...listen for more. Come See Applied Trust's Engineers Off-leash! IT infrastructure engineers are a unique breed and Applied Trust's herd is no exception. Whether it's esoteric technical details about an application security vulnerability, or hints on how to squeeze a little extra performance out of your server, you'll read honest, from-the-trenches commentary on the Barking Seal blog.
Related Links: Barking Seal Blog || Applied Trust || Women in IT || Find It Page || Keywords: Dear Ned, Applied Trust Engineering, ATE, Ned McClain, Trent Hein, Conflicker Worm, Virus Protection, Malware, Barking Seal, > Channels: ATE Dear Ned Bytes: 6467503 - 6/1/09 LISTEN