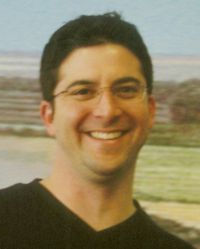 Daniel Feld, Director of Colorado Operations, Mobius Venture Capital

What does an 18th century scientist and philosopher have in common with a
high-tech VC? Listen to what Daniel Feld, director of operations of HOTBANK/ Mobius Venture Capital has to say. Daniel revealed all on a recent w3w3 Talk Radio interview. He replied to a number of pointed questions.

"Yes, there are rules and guidelines for the portfolio companies that use the HOTBANK/MobiusVC facility as their hub of activity. The mantra here is more than just get back to the basics. Key issues are focus, be wise with your money, manage your tasks, use best-of-breed services providers and ride the spike." Get the inside scoop here!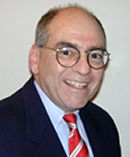 The Power Behind the Scene
Dr. Stanley Feld
with "Pearls of Wisdom - Feld Style"
"As you can tell, I am very proud of both my sons. They are both great and I believe they have and will in the future make a great contribution to the electronic revolution. Most people have no idea how exciting and revolutionary the time we are living is. You and I may remember the typewriter, but a six year old never saw one." Stanley Feld, MD

Stanley Feld, M.D. and father of Brad and Daniel Feld, tells us the rest of the story. If you haven't yet, you can listen to Part I of what shaped the minds of the Feld boys - and now listen to Part II to - understand what it takes to be exceptional regardless of the times.
PROFILE of a LEADER Series



Daniel Feld Profile

Brad Feld Profile

Interview with Daniel Feld
An Inside Perspective !
Cecelia Feld, Artist
Dr. Stanley Feld with
"Pearls of Wisdom"
Critical Thinking - Stan Feld